27 Dec

Financial Media Builds You Up And Tears You Down

Posted at 10:43h

in

Media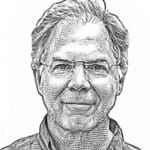 Today, the jury returns for the fourth day of the deliberations in the Elizabeth Holmes trial. The trial is a case study in bad financial media relations that can lead to dire consequences. Holmes will face up to 20 years in prison if the jury finds her guilty.
In the course of 20 years in the financial PR business, I've seen many exalted business leaders become pariahs overnight when the financial media turns on them. But this is a special case. Barely out of her teens, Holmes was the face, the future, the hope of Silicon Valley. Her blonde hair and piercing blue eyes were plastered on magazine covers including Forbes, Fortune, Inc., and BusinessWeek. She was hailed as the new Steve Jobs, proof that women can excel in the bro culture of Silicon Valley. It was an attractive story that attracted readers.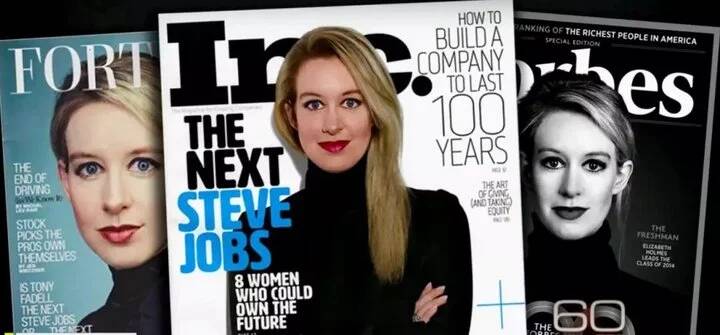 Bad Media Relations
Personal culpability aside, this is a case of PR malfeasance. If you're in the PR business and you counsel clients on how to deal with the media do you ever want this tidbit coming back to haunt you?
"Theranos arranged an article with The Wall Street Journal at the advice of its public relations advisors to establish itself separately from Walgreens. She went to Joe Rago, a member of The Journal's editorial board, because he had connections with members of Theranos's board and focused on healthcare and economics. Ms. Holmes said that she had an opportunity to review the 2013  article, titled "The Breakthrough of Instant Diagnosis" before it was published. Ms. Holmes sent the article to potential investors. In opening statements, Kevin Leach, a prosecutor for the United States, characterized that article as "falsely suggesting it had revolutionized blood testing with a blood analyzer with a finger stick." What Elizabeth Holmes's trial means for Silicon Valley (NY Times, 12/23/2021)
Blowing it with The Wall Street Journal
As described in Holmes' testimony, this is outright media manipulation. It's hard to believe that you could 1) cherry-pick your reporter 2) blatantly manipulate the story 3) secure the right to review the story before publication. In The Wall Street Journal? Really?
I suppose that the Journal didn't like being used that way and assigned crack Journal investigative reporter John Carreyou to get the real story. The story he produced, in 2015, was devastating not only in its findings but in the utterly inept way Holmes handled media relations. The more she stonewalled the deeper he dug. He got others at Theranos to talk. That story, Hot Startup Theranos Has Struggled With Its Blood-Test Technology blew up the myth that Holmes so carefully constructed.  The regulators closed in, partners bailed, high-profile advisors fled. That story effectively wiped out $9 billion in valuation and set this trial in motion.
Holmes was brazen in her attempts at media manipulation. She personally called Rupert Murdoch, owner of the Journal, in an attempt to kill Carreyou's story. The fact that Murdoch sunk $125 million into Theranos didn't seem to present an ethical barrier to her. How much did her "PR advisors" know about this?
"I couldn't say more strongly, the way we handled the Wall Street Journal process was a disaster," she testified last Tuesday. "We totally messed it up."
Media Feels Used
It wasn't just the Journal that felt manipulated by Holmes. It was also "Mad Money" Jim Cramer at CNBC. And it was Norah O'Donnell, who interviewed Elizabeth Holmes for CBS This Morning.
"She deceived everyone. Everyone," O'Donnell says. "She had hundreds of employees from MIT, from Harvard, from Apple. The smartest people in Silicon Valley went to work for her. They believed in her. It was not just the media. It was the people who gave her $900 million dollars. I mean there were a lot of prominent, very smart people who bought into the myth of Elizabeth Holmes."
What Can Financial PR Do?
We're PR people. We can't control human behavior. We generally believe what clients tell us. We are our client's advocates.
I don't know if there were any dissenting voices among Holmes' PR advisors but this trial should be a cautionary tale. It's never a good idea to attempt to blatantly manipulate the media. Don't think that you have power over the press when you don't own it.
Not even Rupert Murdoch can save you from a determined investigative reporter out to get the real story. Maybe Theranos had some setbacks. Maybe its technology was not yet perfected. Investors, partners, and the general public can handle challenges if presented openly. If it looks like you're hiding something, you usually are.