20 Mar

John Carter's First Forbes Column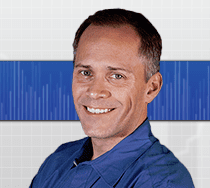 Congratulations to John Carter, founder of SimplerOptions and SimplerTrading, and author of Mastering the Trade (now in 2nd edition) on his first Forbes column. John writes in a conversational way about important market signals investors should pay attention to. Read How To Turn Negative Interest Rates Into Positive Returns in Forbes. Excerpt:
In terms of stocks, there's a reason the markets are so volatile right now. Financials are getting killed due to their exposure to loans in the energy sector. High flyers like Apple are coming back down to earth. Where to park our cash? Easy. Think,"Wings and Gold."

The average consumer is saving $150 a month at the gas pump. My guess is that "many" of them are not saving that money and investing it in the bond market. They are instead eating more wings at Buffalo Wild Wings BWLD -2.94% (BLWD), downing more Quarter Pounders at McDonald's (MCD), adding an extra shot to their latte at Starbucks or Dunkin' Donuts, and booking online travel to their favorite places on sites like Priceline.com (PCLN).  Oh, and saving up to go to Disney (DIS). In this sphere of influence, deflation is not a concern. Think of it as the losses of Brazil and Exxon flowing into hamburgers and donuts.